Use your tablet as a dual screen
Have you ever wanted to add a dual screen to your PC to show your holiday pictures or some PowerPoint slides? How many times were you hoping for an extra screen you could use to do a demo that everyone in the room can see? With the Smart Book, that's possible and that's easy! Just plug the dualscreen adapter inside the Smart Book, plug a USB cable and you are done! All your friends can enjoy your best holiday pictures. Your business partners can watch your slides while holding in their hand a tablet!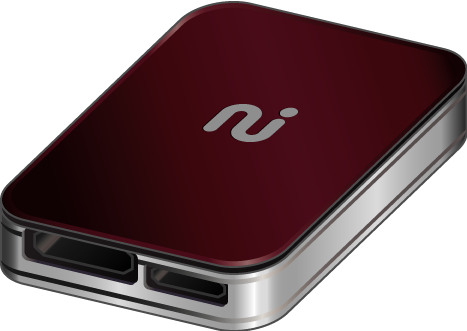 The smallest USB to HDMI adapter
But that's not all. In our permanent efforts to let you use the Smart Book in all imaginable configuration, you can use the dualscreen adapter in standalone mode. Just plug it to your PC and to a TV, and you are done! Show your vacations pictures on your big HDMI TV! Best of all: it's the smallest USB to HDMI adapter in the market.

Breakthrough technology by Display Link
The Always Innovating dualscreen device is based on the amazing breaking-through technology of
Display Link
. DisplayLink USB graphics technology allows you to connect almost any kind of display via a standard USB 2.0 cable. The technology is designed primarily to be simple and easy to use: just install the DisplayLink software, plug in your DisplayLink device, and within a few seconds you've got a new monitor, docking station, or projector connected to your PC. There's simply no easier way to add a display to your PC or Mac.

Extractable from the bottom part!
Are you tired of having to carry around many adapters/devices/plugs with you? You are being sold smaller and smaller devices but they come in more and more parts that you need to bring with you! At Always Innovating, we thought about this problem and we came with the idea of integrating those additional features into the main unit so that you have only one item to carry! Best of all, we have done it for the USB keychain too! No more "where is my keychain? Do you have a USB dongle?" It's here in the unit, all the time with you. ;-)